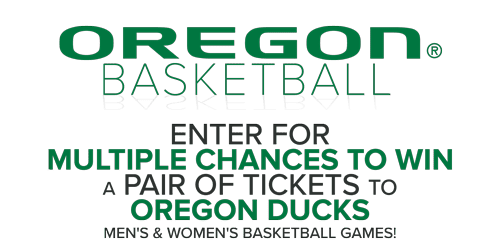 The Tickets are for:
Oregon Ducks Men's Game vs. Washington State – 1/27/19
And
Oregon Ducks Women's Game vs. Arizona – 1/20/19
Fine print: By signing up you are joining the Pietro's Promotions club and agree to receiving the occasional email (like a free gift via e-mail on you're or a family member's birthday & anniversary as well as other great e-mail offers) or text message promotion from Pietro's Pizza. Special dates info is completely optional and you may opt-out of receiving these promotions at any time. Msg. & Data Rates may apply.